---
Webinar
Wednesday,
September 17, 2014
1:00- 2:30 PM EDT
Click here for the webinar recording.
| | |
| --- | --- |
| | |
Corporate Influence, Food Systems, and Shareholder Management
Please join Confluence Philanthropy for an educational webinar on "Corporate Influence, Food Systems & Shareholder Engagement." Learn about how shareholder engagement can influence corporations at various levels of the food system, with impacts on the environment, indigenous communities, worker rights, public health, governance and transparency, racial equity, and more.Like many modern industries, as the food system industry has grown, sohas its power to interfere in and shape the public policy arena — often to benefit the narrow interests of the largest corporations to the detriment of sustainability. This webinar will explore the role of investor networks and active ownership strategies, and discuss case studies from past and ongoing campaigns to improve behavior among the world's largest and most influential corporations.
Who is eligible to participate?
Participation in this event is open to funders and invited investment advisors only, and is not open to grantseeking organizations or investment firms seeking to fundraise.
Speakers to include:
Tamar Lawrence-Samuel
Associate Research Director &  Shareholder Advocacy Coordinator, Corporate Accountability International
Mark A. Kastel
Codirector/Senior Farm Policy Analyst, The Cornucopia Institute
Vic De Luca
President, Jessie Smith Noyes Foundation (Moderator)
Kathy Mulvey
Executive Director, Conflict Risk Network, EIRIS
Co-Sponsored by: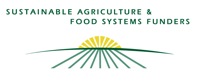 Contact
For questions
please contact:
Sarah DeNicola
Membership Program
Manager